love_jackianto1 posting in

knittingpix
How To Add A Third Color To Double Sided Knitting (With Pictures)
pensnest asked me how I added a third color to my double sided knitting, so here's a quick pictorial.
To start, work up to where the third color will be. Attract third color to one of your yarn strands be trying third color to it.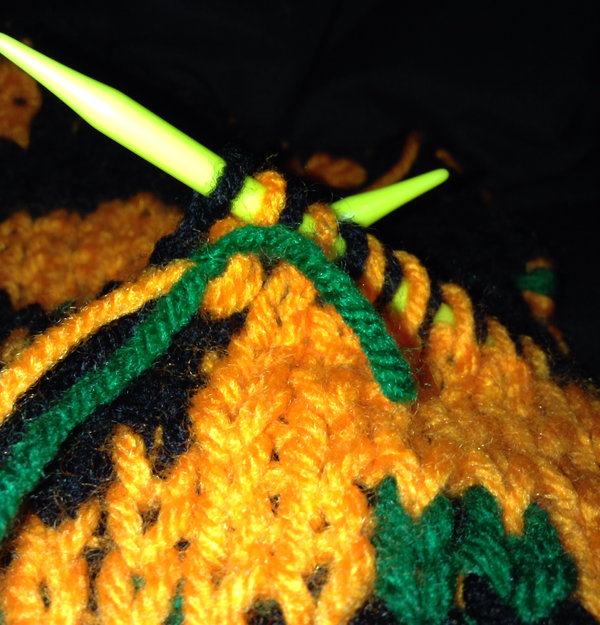 As you knit, treat the third yarn strand like the other two (in back when knitting, in front when purling).
When finished with third color, cut strand and tie it to the cross piece between to stitches. Weave in yarn strands.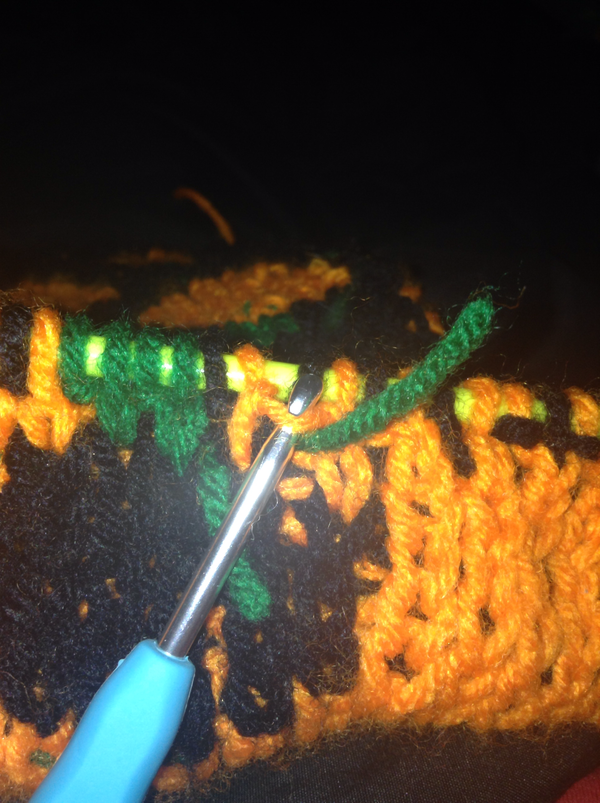 Note: I use a crochet hook to weave in the end.